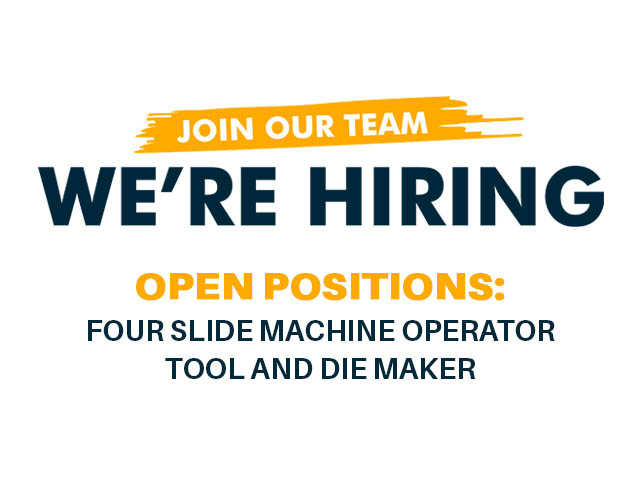 Join us at Four Star Tooling & Engineering. Established in 1990, we are a manufacturing company that prides itself on delivering high-quality materials to a variety of industries.
We are currently hiring for two full-time positions and looking forward to growing our team more shortly.
Right now, we are looking for a Four Slide Machine Operator and Tool and Die Maker. Full-time roles on our team include medical, dental, life insurance, and short-term disability, as well as paid holidays and vacation.
Our office is in Sterling Heights, Michigan. We look forward to meeting with you.